Apple M1 Macbook pro tested until failure with Photoshop
I have been testing the new Apple M1 Macbook pro with Photoshop and other applications.
I have to say I'm actually shocked by the performance on this little laptop.
To top it off, the machine stayed very cool through all my tests. My suggestion is if you need a laptop right now and don't mind waiting for the native versions of your favorite apps, go ahead and by it, its a great machine. (But first make sure the apps you need will run on this M1). Current MacBook Air. The MacBook Air is Apple's least expensive notebook computer. While the 1st generation was released as a premium ultraportable positioned above the 2006 - 2012 MacBook, lowered prices on subsequent iterations and the discontinuation of that MacBook has made it serve as the entry-level Macintosh portable.
I have been testing the base version with 8Gb of ram. You would think you can barely even run Photoshop with 8 gigs, but this little beast beat out the loaded 16″ MacBook pro with 64Gb of ram in some of my tests. I have been using the native M1 version of Photoshop ARM, as well as Photoshop 2021, and I give you the results of all those tests.
It struggles when I throw a huge 20k 64 layer file at it. But shockingly it is able to process this file. Check out my video reviews to see these different tests and my recommendations.
Jan 2021 Update on Photoshop Beta on M1
Adobe has released a public beta of the ARM version of Photoshop. It does have some features that are missing, and under development right now, they are.
(I have updated this list with features that are now working in the January 2021 release of Photoshop ARM Beta. I have indicated these with a (working) tag.
Known Issues:
Many features are still not available in this version of Photoshop, and some features may experience slow performance. Please refer to the following known issues before submitting feedback.
Features NOT PRESENT IN THIS VERSION:

(working) Camera RAW
(working) Select Sky/Sky Replacement
(working) Refine Hair (in Select and Mask)
(working) Liquify Filter: Face Aware features
OilPaint filter
(working) Video timeline and file format support
All CEP-based Panels (CC Libraries panel, 3rd party extensions)
Adaptive Wide Angle
Shake Reduction
Face Detection underlying Color Range skin tones and Content Aware Move functions
Match Font/Font Similarity
Rich Tooltips, Coach marks for Discovery Panel tutorials
Microsoft Dial support
(working) File Info Panel
Layer > Smart Objects > Stack Mode menu item disabled
Content Aware Fill
Content Aware Scale
Content Aware Move
Focus Area
Auto-Blend Layers
(working) Photomerge
(working) Spot Healing Brush
(working) Patch Tool
Healing brush
Some File formats not supported:

Features present, but with limitations or bugs:

Import from Lightroom Photos via the home screen does not work
Filter Gallery functions may seem to hang but will eventually succeed
All 3D-related functions are limited; either very slow or not fully rendering 3D content; includes 3D printing, 360 panorama editing, normal and bump map filters, Lighting Effects
Scrubby Zoom behavior is erratic
Changing stroke pixel size not working as expected
Opening hundreds of files could cause a crash
Several features are running slower on M1 native devices; these will be optimized over time:

Select Subject (may have bugs due to misclassification)
Object Aware Matting (in Select and Mask)
Object Selection
Preserve Details 2.0 Upscale (Image Size dialog box
In my tests, Photoshop 2021 is running fine under Rosetta 2, but not quite getting the speed it will under native M1.
I will be testing Lightroom soon and posting the results, as well as comparing the 16Gb version. This new direction for Apple is game changing. We haven't see this type of performance increase before. On top of that, the way it manages power is something. It has 8 cores, 4 are for performance, and 4 for efficiency. As a result, I found the battery life amazing, more than twice the useable time as any laptop I've ever used. To top it off, the machine stayed very cool through all my tests.
My suggestion is if you need a laptop right now and don't mind waiting for the native versions of your favorite apps, go ahead and by it, its a great machine. (But first make sure the apps you need will run on this M1).
If you are patient and have a little time, I'd wait for the apps to be running natively, as well as the next Gen. Yes, the next version is alway going to better, no matter when you buy. However, we will see more options in the future including iMac and MacBook Pros with larger screen as well as the Mac Pro eventually running apple silicon. For Pros with heavy lifting, you might wait for a 32 or 64Gb versions, or even the M2. Also I suspect that apple with be redesigning the MacBook pro pretty soon around this chip. Having said that, the design of the current model is very good, with a nice bright retina display and the scissor keyboard (thankfully not the butterfly design which I really dislike).
A beauty of a MacBook or any other laptop is its portability. You can unplug it and use whenever and wherever you want. Of course, it only makes sense if it holds the charge. That's why it can be a nightmare when your laptop is not charging hence killing its portability factor.
In this article, we'll walk you through the step-by-step process to fix your MacBook that's not charging. But before we start, let's look at a few possible reasons why your laptop battery won't charge.
Why my Mac won't charge?
Possible reasons why your computer won't charge:
Broken connections
Incorrect settings
Hardware problems
Battery critical condition
Overheating
Can certain apps affect battery health?
In short, the answer is yes. According to security researcher, Charlie Miller, "malicious software may be exploited in various ways, from just causing the battery to stop functioning to auto-installing malware." The 'backdoor' applications may disguise themselves as alerts to "update your Flash player" or imitate harmless Chrome extensions. If you are unsure about downloading such things in the past, you need to run an anti-malware check. Chances are, your battery will come to life.
Many users on Apple forums recommend using CleanMyMac X as it deals with macOS-specific viruses. This app developed by MacPaw is notarized by Apple, so you are safe downloading it.
Here is the link to get a free edition.
When you run CleanMyMac X, click the Malware Removal tab. This should reveal if any app has highjacked your battery.
How to troubleshoot a MacBook that's not charging
Here are 5 ways to fix your MacBook, MacBook Air or MacBook Pro not charging.
Method 1: Physically inspect hardware
Before you look any further, you need to check the basics. If your MacBook Pro battery is not charging, verify the power cable. Inspect every inch of the cable and look for broken spots or any dark stains on its surface. If you find any damage, there is a chance it's causing the problem.
The next thing you should do is to verify the ports for any foreign objects or debris. Dust can build up in the charging port blocking the connection, so if you find something, use a wooden object to remove it (you can use a toothpick).
Check whether you are plugged in into the wall socket. Make sure it is turned on or try using a different socket. We know this sounds a bit basic but it's always better to double check.
⚠ CAUTION
To prevent electric shock and other dangerous accidents, be careful when working with wiring and power tools. Never leave electrical appliances somewhere they can easily fall into the water. Always be cautious for your own safety.
What Apps Should I Have On My Mac
Method 2: Reboot your MacBook
Just like apps on your MacBook can get frozen, so can the hardware that controls the charging of your notebook. That's why when your MacBook won't charge, try to restart it. A simple reboot can reset the hardware and fix the problem.
Click on Apple logo in top left corner of your screen.
Click Restart.
Wait for the reboot and then try charging your Mac again.
As simple as that! Now you know what to do before asking yourself, "Why isn't my laptop charging?"
Method 3: Check your battery health
The MacBook battery may wear out faster than expected if you use it intensively. You should always monitor its status; otherwise, there's a risk of having a non-working notebook at the most inappropriate time. Checking your battery health is especially relevant when the battery doesn't charge even with a cable.
To view the state of the battery health, press and hold Option (Alt) key and click the icon of the battery in the Menu Bar. The advanced options of the menu will appear. There are four states your battery may be in:
Normal — Your battery is functioning well.
Replace Soon — The battery works fine but holds the charge less than it did before. It should be replaced soon.
Replace Now — You should replace the battery as soon as possible as it keeps the charge very bad.
Service Battery — Your battery has to be replaced immediately to prevent damaging your MacBook.
Method 4: Reset the SMC
The System Management Controller (SMC) is responsible for the battery management and its status indicator lights. Therefore, if your Mac battery is not charging, resetting the SMC may help.
Note that the process of resetting the SMC for MacBooks with a removable battery and a non-removable battery is quite different. That's why first you have to determine whether your battery is removable.
Mac notebooks that have non-removable batteries include MacBook Pro (early 2009 and later), all models of MacBook Air, and MacBook (late 2009).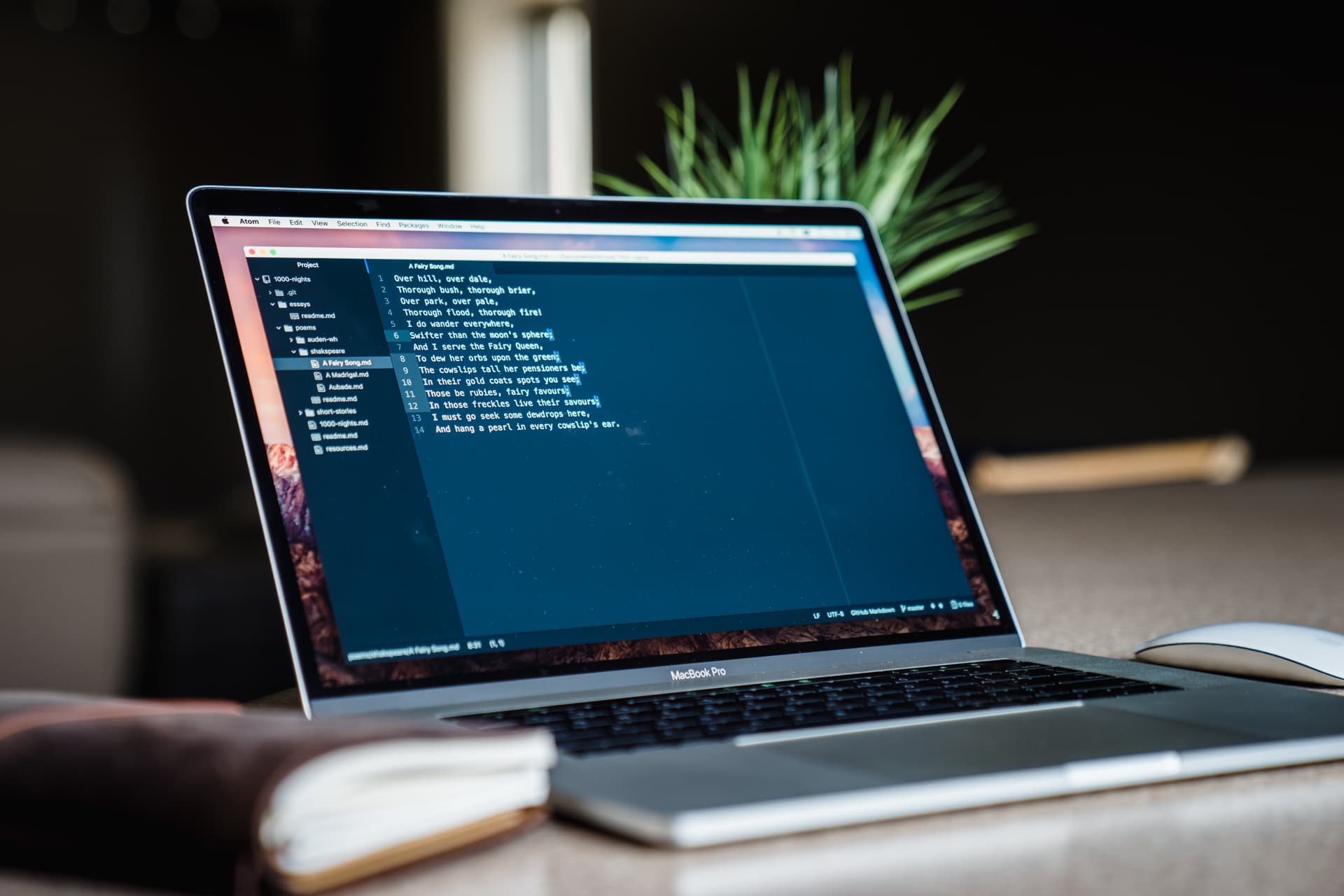 If a battery is non-removable:

Shut down your MacBook.
Press Shift-Control-Option and a power button at the same time and hold for 10 seconds.
Release the keys.
Press the power button to turn on your Mac.
RESET THE SMC
Before installing rEFInd on a Mac, you must determine the computer's architecture. Most Intel-based Macs have 64-bit EFIs, so you should use the refindx64.efi file with them; but very early Intel-based Macs have 32-bit EFIs (and sometimes 32-bit CPUs), which require the refindia32.efi file. Error there was a problem installing mac os x try reinstalling. By Hamlin Rozario - iPad, iPhone, Mac OS X, Tips & Tricks, Troubleshooting - 2 Comments How to Set Custom Text Tones for Contacts on iPhone & iPad Mar 17, 2021 - 1 Comment. Note you can also choose to activate Windows 10 during the installation of the operating system if you have a product key handy then too, whether it's in a virtual machine, on a PC, or via Boot Camp. Or you can skip activation, during installation, or after the fact, it's up to you.
Method 5: Cool your MacBook
It may be surprising but the reason of your MacBook battery not charging may be as simple as overheating. If the thermal sensors within your laptop detect a drastic rise in temperature, they block out the access to the battery as a safety measure.
What Are The Best Apps For Mac
What can you do if your MacBook is hot to the touch? Simply turn it off and let it be for some time, or place a fan near your Mac to cool it down right away. If you work outside, move into the shade — direct sunlight can cause your Mac getting hot.
Method 6. Check for battery-draining apps
Another issue is battery-draining apps. It has been noted that some programs are extremely taxing on battery. There's a simple way to check it using the tool we've mentioned above, CleanMyMac X. It has a system health monitor in the upper bar of your Mac. When you click on it, you will see the apps that drain your battery far too much.
How to find the battery monitor:
When you click on it, you will see the apps that drain your battery far too much:
You may need this tool to do further maintenance on your Mac. Download it here, from the official site.
Cool Free Apps For Macbook
If all troubleshooting methods fail, consider taking your MacBook to the Apple Store or a certified Apple repair center. Every laptop has its own quirks, and at this point, it's better to ask a licensed professional to help. More than likely, your MacBook will need a unique fix. To avoid those unpleasant "Why won't my laptop charge?" surprise, also check our comprehensive guide on "How to increase Mac battery life." Take care of your battery health!